Jefferson County gets first confirmed COVID-19 case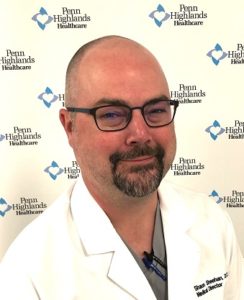 COVID-19 has made its presence known in all 67 counties in Pennsylvania. On April 7, the Pennsylvania Department of Health announced one confirmed case in Jefferson County and two cases in Elk County, the last two counties without confirmed cases.
At today's teleconference, Penn Highlands Healthcare (PHH) COVID-19 Task Force Director Dr. Shaun Sheehan said the Jefferson County case test was conducted at Penn Highlands. That patient is self-isolating at home.
Dr. Sheehan said, "Most people who contract the disease can safely care at home." He added, "Our staff is prepared to care for patients who need our help." 
At this time, there are no COVID-19 patients in any of the Penn Highlands facilities.
So far, PHH has sent out 585 tests with 80% of them being returned within an average of three days.
As of April 7, Pennsylvania had 14,559 confirmed cases of COVID-19 and 240 deaths.