Minor injury in accident on Route 950 July 4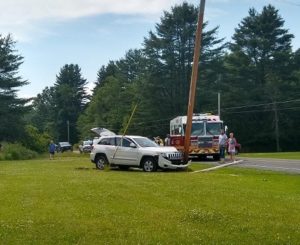 An accident on Route 950 near Reynoldsville occurred on July 4 around 4 p.m.
Details are sketchy, but one person suffered a minor injury. Power was knocked out in the area.
Reynoldsville Fire Depart and EMS responded as did the Pennsylvania State Police.