New store to open in Reynoldsville. An article by Peggy Zortman.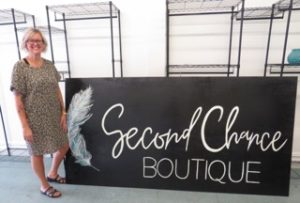 Reynoldsville will soon have a new place to shop — Second Chance Boutique.
The new business will operate out of the former State Store on Main Street. The location has been completely renovated to handle affordable, high-end, gently used men's and women's clothing — all donated.
The store will employ those coming out of prison or aging out of foster care. The intent of this DuBois Light and Life Church -backed business is to give these folks the hands-on training and necessary people skills to build successful lives.
Proprietor, Angel Lutcher, refers to her business as, "A place of hope." She said that while walking on the sidewalks of Reynoldsville she heard the God given approval to open her dream business here.
She said intends to become not only a business owner but also a valuable part of our community.
A planned opening is set for the week of August 14.