Penn Highlands provides update on Covid-19, needs volunteers to help with vaccinations
Cautious optimism is one way to describe the teleconference hosted by Penn Highlands Healthcare (PHH) on February 18.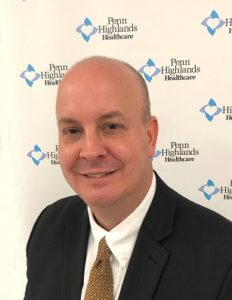 PHH Chief Operating Officer Mark Norman opened the conference by marking the one year anniversary of the pandemic and noting that as off January of 2021, PHH has administered approximately 7,000 tests with 900 testing positive.
Since December, PHH has hosted 110 vaccination clinics across the system, providing 23,000 first and second doses to people who qualify under the Phase 1A plan set up by the PA Department of Health (DOH). Approximately 70% of employees have received the vaccine, higher than the national average.
Andrew Kurtz, System Director for Retail Pharmacy Services and the vaccination lead for Penn Highlands Healthcare, stated that PHH is wrapping up vaccinations for those 75 and older and getting ready to administer shots to those 65 and older and those 16-64 with a chronic medical condition.
The PHH Covid Vaccine Line (814.503.4735) is open from 8 a.m. to 5 p.m. Monday through Friday and has been receiving calls for those signing up for the vaccinations and placing them on a waiting list.
"Starting next week, we are opening Covid-19 vaccine scheduling to all of Phase 1A. We are very happy to be receiving greater quantities of vaccine so we can move from group to group and phase to phase a lot faster," Kurtz said.
It was brought out at the teleconference that PHH had been receiving about 1500 doses a week, but higher quantities have started to come in. The DOH announced last week it was reducing the number of vaccine providers from 1700 to about 200-300 who have proven they can provide the vaccine efficiently and effectively. Penn Highlands has been included in the smaller group of providers.
Latest data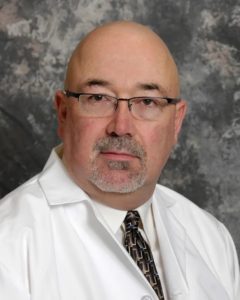 Dr. Russell Cameron, PHH Chief Medical Officer, acknowledged that the virus rates have been going down statewide for the past few weeks. Right now, there are 15 Covid-19 patients in the PHH system a number far lower than the 97 reported on December 17, 2020.
Despite the improvement, Dr. Cameron stressed how important it was to keep following the DOH guidelines.
"It is very important for folks to note that it is important as ever to continue to practice precautions, such as wearing masks over the mouth and nose, social distancing, frequent hand washing and sanitizing, [and] avoid crowds and public locations as much as possible," he said.
Dr. Cameron added that the case numbers could just as easily go up in the days to come and that following the guidelines can help prevent that,
Volunteers needed
COO Norman said a conference was held recently with local elected officials and community members to bring them up to date on the vaccination efforts. He had high praise for the response PHH has received from the communities it serves this past year. Her also said that PHH needs volunteers and organizations to help with the distribution. Individuals are needed to help at the clinics and locations with plenty of parking, indoor spacing, and solid Wi-Fi are being recruited for clinic locations.
If you'd like to help, Norman said to visit the PHH website (phhealthcare.org) and click on the coronavirus resources page to sign up. PHH also plans to start registering people for the vaccine on its website next week.
In his closing comments COO Norman said, "I want to express our appreciation to everyone who's helping with our vaccine clinics, including many of the local EMS agencies who have stepped up to help out, and to the churches and schools who are volunteering their space." Norman added, "This is going to take all of us to overcome this pandemic by following safety guidelines and being patient as we proceed with vaccinations from phase to phase and group to group through all the different phases. Our hospitals remain safe and we appreciate the community's outpouring of support during these trying times."