Girl Scout Powder Puff Derby held in Reynoldsville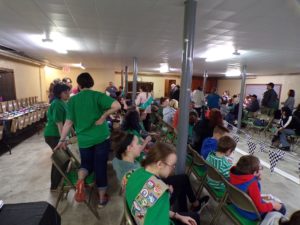 The fourth grade members of Junior Girl Scout Troop 20253 sponsored a Powder Puff Derby for the Girl Scouts Reynoldsville Sykesville Unit.
The Junior Girl Scouts were working on their Junior Aide badge.
"Part of that requirement is to host an event for younger girls, so they chose to host a Power Puff Derby," said Beth Sawyer, one of the troop leaders.
The derby was held at the Reynoldsville Presbyterian Church.