Autumn in the Park by Tracy Weber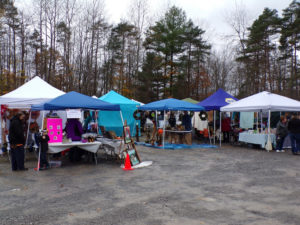 I'm happy to announce that we are hosting the 2nd Annual  Autumn in the Park Artisan and Vendor Fair to benefit Reynlow Park.  Over 35 vendors will be participating. 
This year, more than ever, our beautiful 600 acre park became home to events that just couldn't be held indoors due to the Coronavirus and restrictions that came into effect because of it.  
Countless fairs and festivals have been cancelled this year, but our Autumn in the Park Artisan and Vendor Fair will take place as planned on Sunday, October 11th from 11 am to 4 pm.   We are again utilizing our main parking area near Pavilion 1 to set up our vendors.
This year there will be extra space between the vendors to allow for plenty of distancing, while still being able to enjoy what the vendors have to offer.
We again have food vendors offering a variety of delicious BBQ items, walking tacos, hot dogs, drinks, lemonade and funnel cakes… something every fair-goer has missed this year!
At the Reynlow Park booth, we will be taking donations, and selling our popular vinyl widow decals and donated books to raise money for the park.  We will also have FREE birdseed ornaments for the kids while supplies last.
For more information about Reynlow Park, please like and follow our Reynlow Park Facebook page, or visit reynlowpark.com.