Winslow Township Supervisors meet, award bid for township building addition and remodeling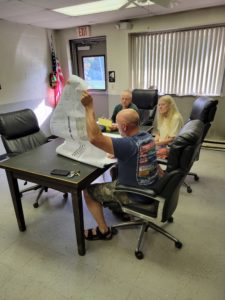 The Winslow Township Supervisors met on June 13 and opened bids for remodeling work on the township office and maintenance shed.
Plans are to remodel the office and add a conference room while also adding an addition to the maintenance building to include a water office and breakroom.
Two bids were received, with the lowest bidder being Dutchman's Construction of Reynoldsville. The bid total was $145,867. The money for the work will come from the Covid relief funds the township received last year.