DASD superintendent Wendy Benton responds to Governor's decision to close schools for the year; graduation will be held
Reynlownews.com reached out via email to DuBois Area School District Superintendent Wendy Benton after the Governor announced schools would not reopen this year. This was her response: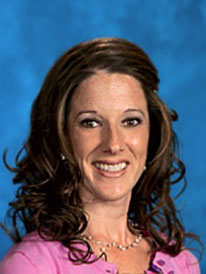 While I understand and respect the Governor's decision to close schools for the remainder of the school year, my heart is heavy for our students, especially the seniors. When they left school on March 13, they had no idea it was their last day of high school. Despite the closure, every senior deserves graduation. Although, it cannot be a traditional ceremony, we will have a graduation ceremony of some type for our seniors. We have already started to brainstorm ideas and we plan to engage the seniors in the conversation within the next few weeks. 
   In anticipation of the Governor's decision to extend the closure, I'm very grateful to have eight days of online learning underway. It hasn't been easy but it was a challenge we were up for. After the first eight days, I couldn't be happier with the success of our online program. It has truly been a team effort for our school district and families to provide continuity of education through planned instruction for our students. 
Reynlownews.com also texted Dr. Barry Fillman, the director at Jeff Tech, about graduation. He said the admin team at the school will be meeting next Tuesday to discuss ideas how to go about holding a graduation ceremony this year.
"Ultimately, I believe we should do something as soon as we can to acknowledge their achievement." he texted.
More information will be released after next Tuesday's meeting he said.