Penn Highlands provides Covid-19 update, urges those eligible to get vaccinated
Slightly more than a year after it's first press conference about the pandemic, Penn Highlands Healthcare (PHH) held another teleconference on March 30 to bring the area up to date on its Covid-19 efforts.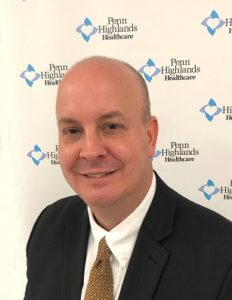 Chief Operating Officer Mark Norman highlighted some events over the past year, noting the first confirmed case in Clearfield County occurred on March 24, 2020. From there he outlined what PHH did over the spring and summer, including the opening and closing of the dedicated Covid-19 unit, and the receipt of the first shipment of vaccine in December.
Norman noted a 90% drop in flu rates last year compared to 2019. He attributed that decline to vaccinations and following pandemic protocols such as hand washing, social distancing, and mask wearing.
PHH DuBois and Huntingdon have once again been selected as a preferred location for vaccine distribution. Norman said three of the counties served by PHH are in the top four in the state per-100, 000 vaccination rate. He also said the facilities are receiving vaccine on a consistent basis
As far as numbers are concerned, PHH has administered 56, 500 first and second doses since the vaccinations began. They average about 5,000 a week. The highest week saw a total of 7,500 vaccinations administered.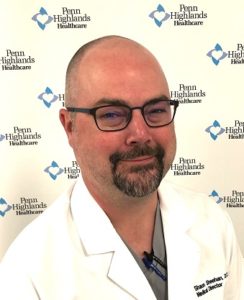 Dr. Shaun Sheehan, the head of the PHH Covid Task Force, said the vaccine is effective against the Covid variants, which are more contagious. He added that there has been an increase in the number of Covid cases being seen in the emergency department in recent days and in hospitalizations. He also said that thousands of people in the PHH service area who are eligible in Phase 1A have not yet been vaccinated.
"We encourage everyone who meets these requirements to get scheduled and get vaccinated," Dr. Sheehan said. A list of the those eligible is available of the Pennsylvania Department of Health web site. He added it's not known at this time how long the vaccine will last.
With the Easter holiday approaching, Dr. Sheehan advised following the Centers for Disease Control (CDC) suggestions for holiday gatherings found on its website.
When asked if those who are vaccinated should continue to wear a mask, Dr. Sheehan responded, "At this point the answer is yes, because there are still unvaccinated folks out there. This vaccine is not 100% effective [but] it's good and there's other ways this gets transmitted…If you are in a setting where everybody else is vaccinated and nobody else is at risk, then I think, you know, it is appropriate to let your mask guard down a bit, but that has to be in a setting of not putting anyone else at danger, and the more folks we get vaccinated the more frequently we'll be able to do that."
COO Norman said those who want more vaccination information can call the PHH vaccine hotline at (814) 503-4735 or visit the PHH website at phhealthcare.org.