Reynoldsville Pool seeking $200,000 grant
The Reynoldsville Pool Board of Directors is aggressively pursuing a grant to fund much-needed repairs.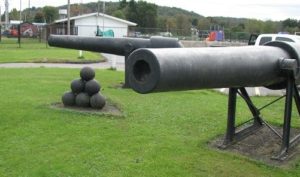 Jill Heffner reported to the Reynoldsville Borough Council recently that the board is seeking a Greenways, Trails, and Recreation Grant from the Pennsylvania Department of Community and Economic Development (DCED).
Heffner said the pool has been appraised at $200,000 and that is how much they are trying to get. If obtained, the grant would fund a number of pool repairs, including the main deck, bath houses, sand filter, and office. It would also include an update to the electrical system.
Last summer, state officials representing the DCED and the Governor's office toured the facility.  Heffner commented, "They were truly impressed by our pool."
Heffner gave credit to Brad Lashinsky for his assistance. Lashinsky was the director of the Jefferson County Development Council, but now works as the program director for the entrepreneurship and innovation hub at Penn State-DuBois.
In support of the grant efforts, Reynoldsville Borough Council will adopt a resolution of support at a future meeting.
____________________________________________________________________________________
When will the pool open? How much will it cost? To get a copy of the Reynoldsville Pool Review, click here: Pool Review 2019.