State Representative Brian Smith to introduce legislation moving the start of Buck Season back to Monday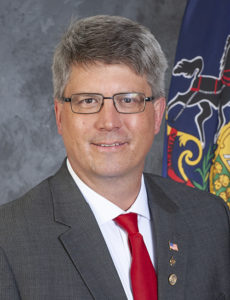 State Representative Brian Smith says he plans to go ahead and introduce legislation returning the opening day of Buck Season in Pennsylvania back to the Monday after Thanksgiving.
The Pennsylvania Game Commission moved the start of Buck Season to the Saturday after Thanksgiving back in 2019.
In a phone conversation with Reynlow Community News (RCN), Representative Smith stated that the response he's received from constituents has been overwhelmingly in favor of the idea by an 80% to 20% margin.
Initially, he planned to make the season run from Monday through the second Sunday, but after some discussions, he's decided to keep the legislation simple and only make the change from Saturday to Monday and leave the length of the season up to the Game Commission.
Representative Smith told RCN that the bill will be introduced in the house the week of March 10. He added that a similar bill will be introduced in the state senate.